History of Hungarian Psychology Digital Museum and Archive
about us
"Jobban tudod, merre mész, ha tudod, honnan jöttél." – Anonym author
The mission of the History of Hungarian Psychology Digital Museum and Archive is to make the work of outstanding figures of Hungarian psychology and the most important chapters of Hungarian psychology known and accessible.
The site's founder and editor is Dr. Ágnes Szokolszky (University of Szeged, Institute of Psychology). The development is a collective activity with the participation of students and interested colleagues. Launching the site was made possible by the support of the Ministry of Information and Technology, within the framework of the "Pál Ranschburg 2020" commemorative year.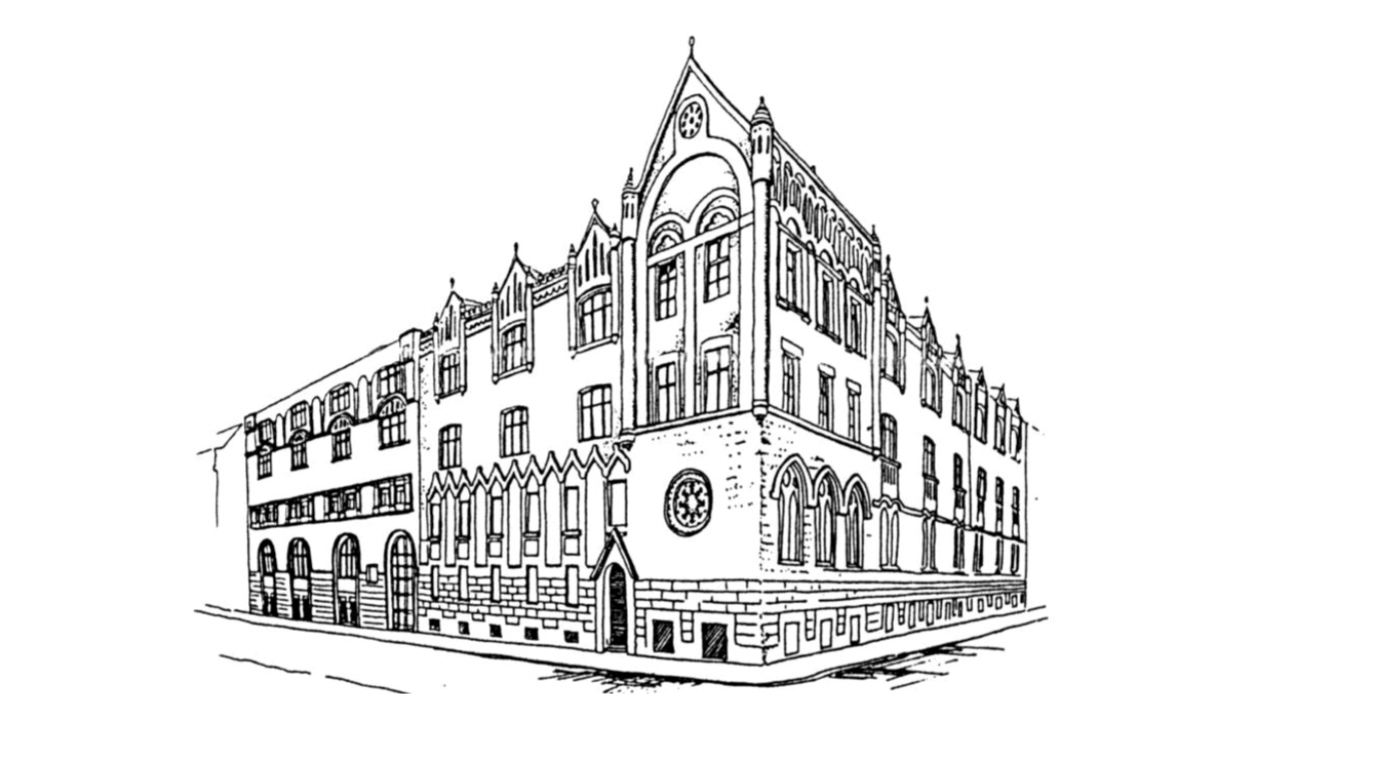 An emblematic site: the building where the Royal Hungarian Therapeutic Pedagogy and Psychological Laboratory operated in the 1930s, established by Pál Ranschburg. The building is still standing today (Budapest, 7th district, corner of Festetich Stree and Mosonyi Street).
More
More on the Website
I have been teaching the history of psychology for many years at the Institute of Psychology, Faculty of Arts, University of Szeged, in Hungary. I have always strived for my students to become familiar with this subject embedded in a broad social-cultural-historical context. I have considered it particularly important to introduce the history of Hungarian psychology in the discussion, since, in my view, this is an important part of our local understanding of ourselves. During my years of teaching, I have come across some examples of digital museums in the history of psychology. I have come to the idea to create a digital museum dedicated to the history of Hungarian psychology. This website aims to introduce and popularize the history of Hungarian psychology at home and abroad. It aims at providing a comprehensive, socially and politically contextualized framework of this history, from its beginnings until the fall of state socialism, in 1989. The site wants to spread the awareness that the history of Hungarian psychology is a significant part of understanding the development of psychology at large, and also, that it is a highly important and engaging topic. For newer generations of psychologists, a more thorough knowledge of the history of psychology can be a factor that strengthens their professional identity and contextual understanding. Hungarian psychology emanated in the emerging modernity of Central Europe, in the second half of the 19th Century, in the framework of the Austro-Hungarian Empire. Academic psychology and the psychology profession in Hungary developed in attunement with the German-speaking world and produced remarkable development. However, political events drastically and repeatedly intervened throughout the 20th century. Many talented psychologists and scientists left the country for good in three waves of emigration: 1. In the 1920s, after the fall of the Hungarian Soviet Republic; 2. In the late 1930s, in the wake of the renewed rise of antisemitism in the Horthy regime; and, 3. In the late 1940s, in the wake of communist rule. Several of them became outstanding, famous members of the psychology profession in their new home countries. Reconstructing the history of Hungarian psychology is also reclaiming our past, since continuity with, and remembrance of many aspects and actors of pre-Second World War history was forcefully obstructed by the communist regime.
This website supports learning through multi-level, self-directed discovery. The development of the website is an ongoing, continuous, and collective activity, involving students and colleagues.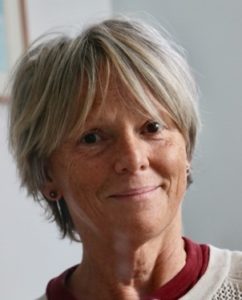 Dr. Agnes Szokolszky
Founder-editor
2021.06.01.
Participants who reviewed the site during its development
Ádám Enikő, Andriska Zsófia, Bagóczki Ramóna, Balázs Csaba, Bálint Beáta, Barna Regina, Beálló Vera, Beke Virág, Bittó Anna, Bobor Rebeka, Bohár Zsófia, Bozsó Lilla, Bozsó Lilla, Csók Tünde, Csontos Tímes, Egyed László, Fábián Anita, Fehér Zsóka, Fehérváry Gabriella, Fercsák Norbert, Fulai Viktória, Gueth Eszter, Huszár Mária, Jeremiás Donát, Juhász-Harsányi Bettina, Juhász-Nagy Márk, Kácán Balázs, Kalmár Orsolya, Király Emese, Kis Krisztina Virág, Kónya Laura, Korosa Györgyi, Mag Adrienn, Márton Emese, Mihály Nikoletta, Molnár Gabriella, Nagy Ágnes, Nagy Barbara, Norina Gábor, Nyári Barbara, Ódor Evelin, Palágyi Franciska, Palotás Dóra, Pálvölgyi Eszter, Pátyerkó Natália, Racskai Ágnes, Rovó Zsanett, Sági Ádám, Sándor Judit, Sass Petra, Steiner Mónika, Szabó Vanda, Szigetvári Krisztina, Tóth Enikő, Tóth Orsolya, Török Ábrahám, Zele-Csúzy Edina
Participants who contributed to developing various sections
Portrait Gallery and Archive:
Andódi Anna, Ábrahám Dávid, Bagi Otília, Bálint Violetta, Beer Noémi, Born Boglárka, Dér Lilla, Dorn Balázs, Fajszi Fatime, Faragó Vivien, Farkas Fanni Fruzsina, Farkas Péter, Fedor András, Fekete Anett, Fekete Fanni, Fogas Benjámin, Gábor Tamás, Hargitai Véda, Herpai Tamás, Horváth Ágnes, Horváth Bíborka, Huszár Mária, Jaksa Éva, Kabai Dániel, Kaptás Anna, Kávai Viktória, Kelemen Fanni, Kéri Éva, Kovács Fanni,Kondacs Renáta, Kostyál Kata, Králik Adél, Kulik Barbara, Lajkó Borbála, Lévai Janka, Mészáros Réka, Mikházi Mónika, Miszlai Dorina, Nasz Eszter, Pálfi Antónia, Pataki Katalin, Peic Rita, Racskai Ágnes, Rajsli Dália, Simon Tamás, Stadler Dalma, Szász József, Széll Bertalan, Tamási Eszter, Tápai Ramóna, Varga Alexandra, Vereczkey Katalin, Vetró Adrienn, Zsebi Soma.
Racskai Ágnes, Ragadics Fanni
Ranschburg Pál exhibition:
Regényi Enikő, Nagyné Schiffer Csilla, Szaffner Gyula, Teleki Szidalisz
Ranschburg Pál memorial walk:
Debreceni Kitti, Egyed László, Fekete Viktória, Fülöp Luca, Nagy Alex, Oláh Sándor, Sipos Anita, SZOFT – Szabadúszó Fordítók és Tolmácsok Egyesülete
Personally, the site achieved its goal for me, as I came across a lot of new and interesting information that I might never have known on my own.
The website is very transparent and modern content can be followed and understood. The different design solutions and pictures, historical walks, and games all help to make the site interesting. It is not a monotonous description of history, on the contrary, it helps us to imagine what the past of Hungarian psychology was like in a colorful way.
The design is very good, the navigation is easy, the search works well and the content is interesting. All in all, I like the site!
The site presents the history of the development, institutionalization, and interaction with political systems of domestic psychology in an excellent and modern way. The Portrait Gallery and the Archive can become extremely useful information platforms not only for laypeople interested in the history of psychology but also for psychology students and researchers.
.
I think this website is great both for laypeople, students, and teachers. As I immersed myself more and more, I realized how little I know about Hungarian psychology's history, so it fills the gaps.
The site performs a very unique task; namely, it provides information about the history and great figures of Hungarian psychology in one place, in a systematic manner.
The site fills in gaps and provides a lot of interesting and useful information.
Overall, I find the appearance and function of the site good, it can also be part of university education. I like its design, it's like walking through a modern exhibition.
Information is easy to find. The information and contents are comprehensible, relevant, and interesting. The structure is simple and consistent.
I am glad that there is now this site, which presents the great and most important events of Hungarian psychology in such detail, in an exciting way. I particularly liked the games at the end.
While I was reading, I had the feeling that no matter what questions I have in the future about the history of psychology in Hungary, I will definitely visit this site, because it offers detailed and thorough information.
A very nice and well-designed site, with lots of scientific and interesting descriptions. It's easy to find anything you're looking for, and games make learning fun.